SXSW has certainly descended upon Austin….  Lyft set up a hot pink vintage VW van in baggage claim to greet people at the airport and masses of (presumably) musicians were slinging guitar cases into cars at passenger pick up, so it looked like I was in the right place. Traffic was similar to home in Detroit (not moving), so our driver took us on the scenic route to downtown. I got a chance to see some pretty cool residential areas on the east side of Austin as we cruised along Cesar Chavez Street.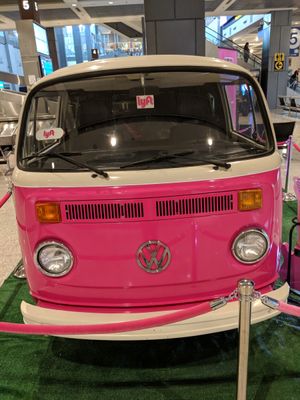 Once we finally made it into downtown, the chaos of South By was in full effect. People crossing the streets in droves with no regard for the traffic that was backed up. Yes, pedestrians have the right of way, but seriously people, if you dart out from beside the giant SUV's blind spot, you're probably going to get some stink eye. Luckily the window was up so the swear words were contained inside the car. We played a successful game of Frogger dodging hipsters and got to the oasis of the Courtyard by Marriott. Lovely people and true Texas hospitality. 
Then it was back into the fray as we hit the streets looking for dinner. Several unsuccessful attempts to get seated (at 8pm on a Monday, come on hostesses!!) were met with rejection and I was getting hangry.  It did give me a chance to see a lot more of 6th Street and it is amazing how much has already been set up for the festival.  Several pop-ups had been constructed and some even had people already partying in the fenced off spaces.  The ever-accommodating Trulucks provided a delicious dinner with over the top service (thanks, Pat!) before disgorging us back out onto the streets to take in some final revelry for the night.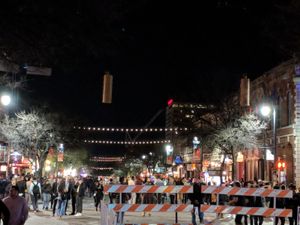 6th Street gearing up for action
A quick walk along 6th street proved that Austin is more than ready for the music portion of the festival to get underway. Music was spilling out of most of the bars along the strip and the people were all happy to be out enjoying the evening.  I was happy to be heading back to the hotel after a long day of travel, but Tuesday promises to bring more adventure – my calendar is packed with events ranging from one hosted by Snickers to a party with the Scandinavian Consulate General. There are also rumors of a birthday bash later this evening with surprise special guest, so what could go wrong??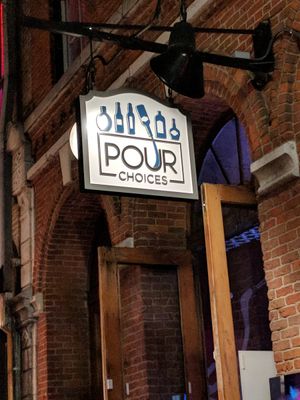 In Austin during SXSW??? Never!!!